The Natural Heritage Section of the State Lands Division will be having a BioBlitz at the Uchee Creek Forever Wild tract in Russell County from 9 a.m. on May 17 until 3 p.m. on May 18.
A BioBlitz is an intensive survey designed to photo-document or collect all of the biological species within an area in a short, designated period.
Volunteers are welcome, including scout groups. You may come for a few hours or stay all day. Primitive camping is available (no electricity) and port-a-lets.
To participate, or if you have questions, email Wayne Barger at wayne.barger@dcnr.alabama.gov. 
Uchee Creek is approximately 20 miles from both Auburn, AL and Columbus, GA. 
GPS coordinates: N 32.3499, W 85.2714
Sign in at the parking area located on the north side of Sandfort Rd. The property is reached from Hwy 51 or Hwy 169, traveling south from U.S. Hwy 80.
Cover Image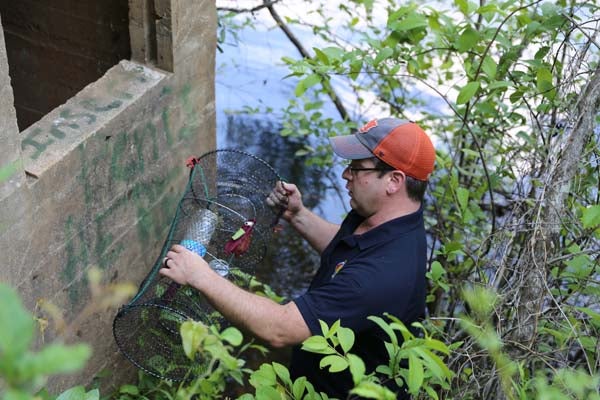 Start Date
May 17, 2019 9:00 am
Contact Email
wayne.barger@dcnr.alabama.gov
Contact Phone
334-242-3484
End Date
May 18, 2019 3:00 pm