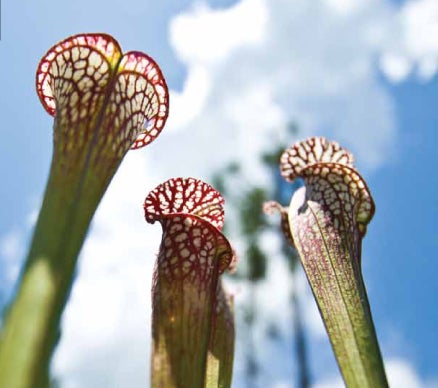 Committed to the Public Trust
More than two decades after its establishment by constitutional amendment in 1992, the Forever Wild Land Trust (FWLT) has secured more than 284,000 acres of land in Alabama for public use – yet that's still a smaller percentage of public conservation land (3.66 percent) than nearly any other Southeastern state. Of this permanent land, the trust owns 223,466 acres, less than .67 percent of the total land area in Alabama. A long-term recreational lease has secured the balance of the total acreage.
The FWLT's acquisitions have also created more than 363 miles of recreational trails within 23 new recreation areas and nature preserves, while providing additions to 9 State Parks and 20 Wildlife Management Areas.
The Alabama Department of Conservation and Natural Resources (ADCNR) manages these lands through its various divisions: State Lands, State Parks, and Wildlife and Freshwater Fisheries. The ADCNR is not a General Fund Agency, and relies on revenues from license sales (hunting and fishing) and park visitor fees to support its public service operations.
Without relying on taxpayer money, these coastal wetlands, forests, wildlife habitats and other natural areas have been protected so that future generations can enjoy them.
Creating Opportunities for Growth
State Parks and Wildlife Management Areas have existed in Alabama since the 1940s. However, to provide for greater habitat conservation and public recreational opportunities, the Forever Wild Land Trust Program created state-owned Nature Preserves and Recreation Areas.
The Forever Wild Land Trust believes in public hunting access for all Alabamians. But nearly 143,000 acres of leased public hunting land have been removed from the WMA system since 1992, with more lost yearly. The only funding method to replace these large tracts is the FWLT.