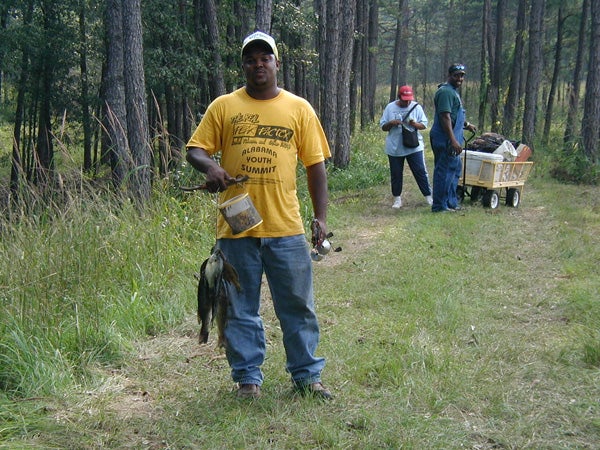 Fishing is allowed on several Forever Wild tracts.
Wehle -- Fishing is allowed in the Nature Center Pond, Blue Heron Lake and Wood Duck Lake during open weekends. Those required by state law must have a fishing license. Limts are 10 bass and 50 bream per person. For Blue Heron Lake, bass smaller than 14 inches must be kept; bass larger than 14 inches must be released.
M. Barnett Lawley Forever Wild Field Trial Area -- Fishing is available by reservation only during summer months. A reservations announcement will be made on the tract page in advance.